Fees, Insurance & Counselling Formats
Fees, Insurance & Counselling Formats
*FREE INITIAL PHONE CONSULTATION FOR ALL NEW CLIENTS*
FEES: Each therapy session is 1 hour, 50 minutes of direct counselling time and 10 minutes of indirect therapy time (e.g., notes, phone calls). Please note, client-requested or third-party consultations with other professionals may result in additional fees. A sliding scale for fees may be considered. Please contact me to learn more.
Individuals (50 minutes direct therapy time) – $150
Couples (50 minutes direct therapy time) – $180
University Students (Individual Only – LIMITED AVAILABILITY) (50 minutes direct therapy time) – $100 (*please ensure you have a current photo student card with your student I.D. number with you for our first session. Failure to do so will result in full, regular fee charges.)
Effective March 1, 2020: A one-time $25 fee will be charged at the time of booking your first appointment. A credit card will be required to complete this initial booking. If this first appointment is cancelled, this fee is non-refundable. For all maintained appointments, this fee will be taken off the first session amount. If the initial appointment is cancelled without 24-hours notice, the regular session fee will also be charged to the credit card.
Most insurance companies mandate which professionals are approved to provide therapeutic services. I am a Registered Social Worker in the province of British Columbia (BCCSW – RSW #13735) and in the province of Alberta, authorized to perform psychosocial intervention (ACSW – RSW #4084). My standing with these regulatory bodies means I am governed under the Health Professions Act and held to a standard of excellence in practice and required to maintain appropriate practice insurance.  I am also a Registered Clinical Counsellor in British Columbia (BCACC #16467).
*Clinical services provided by registered social workers can be claimed as a medical expense on income tax. 
*Registered social work services are not subject to GST
COUNSELLING FORMATS OFFERED:
Traditional Face-to-Face Therapy – If you are new to therapy, or if you are returning to counselling with a new therapist, it can be daunting attending for your first session. If you are interested in counselling with me, I welcome you to call or email me for a free consultation, in which I will share with you what you can expect in our first meeting together and answer any of your questions to help reduce any anxiety you might be experiencing about our first appointment together. I am also willing to answer any questions you might have regarding my therapeutic supports to help determine if my counselling style is the best fit for you and your individual needs.
Online Counselling – Perhaps you are unable to attend appointments because of living in a remote location, lack of transportation options, or experiencing a busy schedule that doesn't allow for additional time spent commuting to and from appointments. Perhaps you are interested in receiving counselling from me, but you live in a different city or province. If any of these sound familiar, I also offer remote-counselling options. Contact me to learn about convenient and secure online counselling from the comfort of your home. I am available remotely across Canada through various online contacts including Skype.
Telephone Counselling – Some people are less comfortable using online counselling methods, or perhaps you do not have access to a computer, but you still want to access mental health supports from home. As an alternative, I also offer telephone counselling. Please contact me to learn more and to determine if this is a fit for you and your needs.
Available across Canada via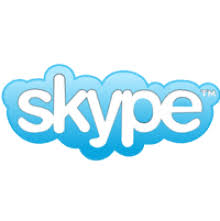 INSURANCE COVERAGE CONSIDERATIONS
Before considering entering a counselling relationship with me, if you require insurance to afford therapeutic services, please ensure your insurance company approves Registered Social Workers for coverage. You may be covered in full or in part by your extended health insurance or employee benefit plan. 
Please check your coverage carefully. Some questions you may want to ask yourself:
Do I have insurance benefits that covers counselling?  
If I do, is a Registered Social Worker an approved provider under my insurance plan?
What is my deductible, and have I reached the allowable amount for this year?
When is my insurance renewal date?
How many counselling sessions does my insurance coverage allow?   
Does my insurance have a maximum amount per therapy session? If the hourly therapy amount exceeds my insurance coverage, can I afford to cover this independently?
To I first need approval from my primary care physician for insurance to covered for counselling?  
If my insurance company only does reimbursement instead of direct billing, am I able to cover the costs of therapy upfront and wait to be reimbursed?
Third Party Billing
You may be eligible for funding under extended health care plans, or through government programs. For example, most government employees receive benefits which extends to immediate family members. If applicable, please contact these agencies to learn more, as you, your partner, or family member may be covered, allowing for less out-of-pocket costs for your counselling sessions.
A Survey of Insurance Carriers for Coverage of Social Workers under the Paramedical Benefits of Health Plans (2003):
Great West Life – Covered in all Provinces
Liberty Life – Owned by Manulife and covered in all Provinces
Manulife – Not in standard contract. Will add if requested.
National Life – Covered under plans for 100+ employees if requested.
Standard Life – Not covered in standard contract but can be added.
Sun Life – Not covered in standard contract. If plan is large enough coverage can be added.
*These are only a few providers and plans and policies can be different for everyone. Please check with your insurance provider first before booking your appointment.*
"The price of doing the same old thing is far higher than the price of change."